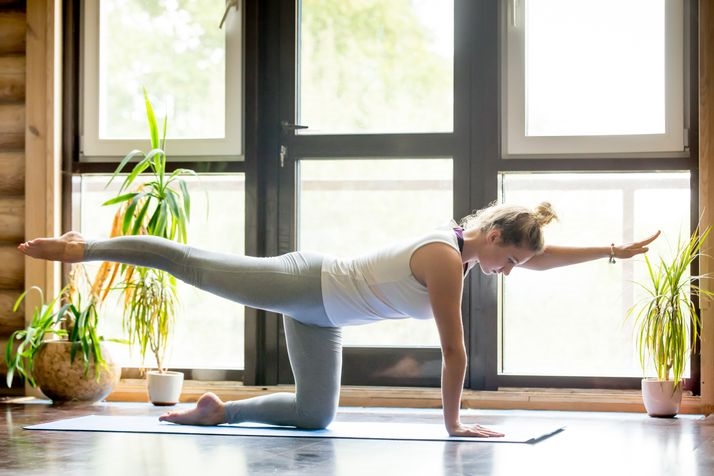 Pilates is a low impact exercise system based on the 34 fundamental exercises devised by Joseph Pilates in the 1920s. These exercises allow for each muscle group to be challenged. Originally called Contrology, it was favoured by dancers who'd suffered injury. Today, it is for everyone and focusses on building core strength of the deep core muscles, working on postural alignment, muscular imbalances, recovery from injury and body awareness.
The fundamental principles of Pilates are:
– Breathing
Joseph Pilates described breathing as 'the first and the last thing we do in life.' Breathing correctly, even in everyday living is something to be mastered. It is a movement pattern of it's own and therefore, needs rehearsing in order to become a master of our own breath. It is also an integral part of all the Pilates exercises as each move has it's own breathing pattern – usually breathing out on the exertion of the exercise and in as you return to the starting position.
The method of breathing we use in Pilates is Lateral Breathing. This is where we breathe into the sides and the backs of the lower ribs whilst maintaining a light core engagement. This is why at the beginning of each Pilates session we start with our set up posture so thoroughly, so we can become familiar with the breath and begin to make the mind body connection which is so important in our practice.
– Concentration
Concentration is an important fundamental because it increases our body awareness and sensory feedback, where we are in the space and notice and feeling which muscles are active but also inactive. That's why Pilates exercises are performed slowly, with breath, in a controlled motion, so we can focus and begin to move our bodies correctly. With mental efficacy and repetition, the movements and the breath become practised and perfected, becoming automatic, seamless and flowing.
– Control
Control comes from the original term for Pilates, 'Contrology'. The emphasis on the technique is paramount in any Pilates exercise and in order to perfect technique, you must be slow and controlled in your movements; knowing which muscles you use and how those muscles when used correctly. Progression should only be made once a move has been perfected to the best of it's ability.
– Centring
This means 'core-centring' because in Pilates the core is the centre from where all movement originates. Like in our set up, focussing on the breath and finding our core engagement, we maintain this core engagement throughout our session. By keeping the core strong, and focussing on it's placement at the beginning of the exercise we can then allow the movement to spread out through our body, up our spine, to the crown of our head, down our arms and legs, hands and fingers, feet and toes and complete the exercise with fluidity and precision.
– Precision
Just like with Concentration, Precision is about attention to detail from the beginning to end of an exercise and the parts of the body active and inactive.
– Flow
As it sounds, each exercise, each movement – extension, lift, lower, return to centre, whatever the movement is, it should be performed with an ease, a fluidity. This doesn't mean the exercise needs to look perfect, it just means that it should look even and smooth, without any jerkiness and eventually, any stiffness! By focussing on the core centre and keeping it strong, we allow our limbs to move more freely, with grace and ease.
As you can see, there's a lot to think about in a Pilates class! It's such a beautiful form of exercise, it can help you stand taller, feel stronger, reduce stress and anxiety by encouraging the mind body connection. From beginner to seasoned athlete, Pilates can be beneficial to everyone. However, if you are suffering from a chronic illness, surgery or injury, please refer to your medical provider before undertaking any exercise.