You've all heard about Barre class right? But what is it? Who does it? And what does THAT Barre burn actually mean?!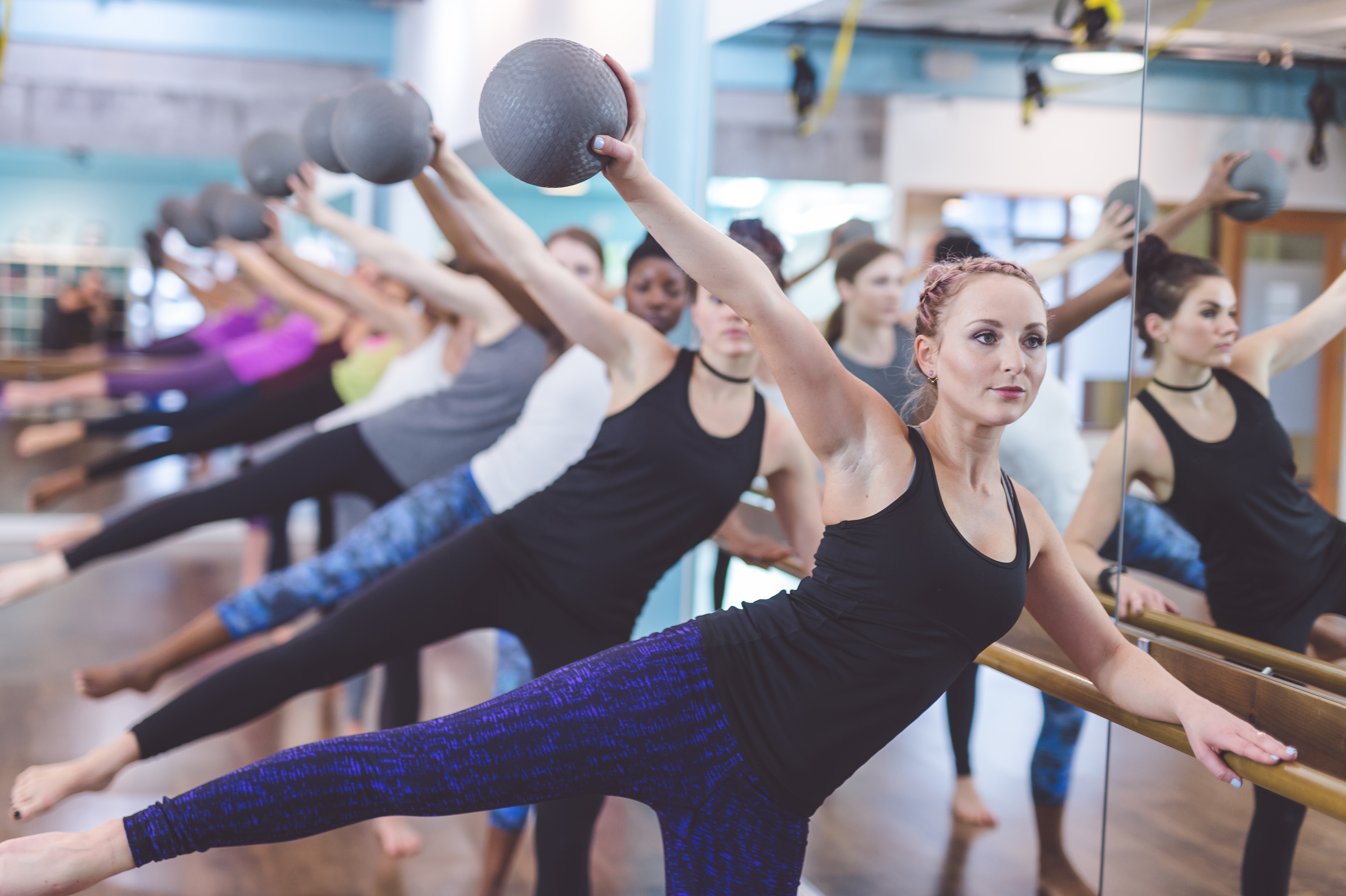 Well, if you've joined in a class, you'll know that burn; the thigh shake, the glutes warming more than you can imagine, the calves on FIRE! And that's without mentioning the abs and the arms…
The original Barre workout is the Lotte Berk Method, a Jewish Ballet dancer in the 1930s who came to London from Berlin and danced with the Rambert Ballet company. She worked with an Osteopath to create the first ever Barre workout, using small isometric movements that would keep her muscles taut and body in shape. Back in the 1960s, she had a studio on Manchester Street in London and celebrities of the day would flock to there for her unique style of exercise including Joan Collins and Barbara Streisand (well, she went once apparently, and left her hat on…). The Lotte Berk Method still exists today and is run by Lotte's daughter, Esther Fairfax but the Barre workout itself has now developed beyond this, like Pilates, and has many of it's own styles and variations, all based around Lotte's original curriculum.
Today's modern Barre workout is a mix of ballet technique, yoga and Pilates. We use mini balls and light 1kg weights to tone and sculpt the body. The focus of this discipline is to increase isometric strength in the body whilst using the ballet barre as a support, i.e. small movements worked in one area of the body at a time whilst the rest of the body holds still. It works on balance, coordination, stabilising the muscles of the hip and shoulder, improves core strength and flexibility AND can easily burn up to 600 calories in a class – tried and tested!
The choreography of the class can be done to music which keeps it lively and fun and each section of the workout is peppered with stretches to keep the muscles lean and long without them bulking up. With a bit of regular practice we can all hope to have graceful, supple bodies, just like ballerinas!
If you want to try for yourself, check out my FB Page right now as I have a few free workouts which you can try for yourself. DISCLAIMER: Exercise poses the risk of physical injury so all exercise you carry out in your own home is undertaken at your own risk.